*This post may have affiliate links, which means I may receive commissions if you choose to purchase through links I provide (at no extra cost to you). As an Amazon Associate I earn from qualifying purchases. Please read my privacy policy/disclaimer for additional details..
Cleveland has some pretty cool neighborhoods that offer a bunch of opportunities to build a really good life.
However, as with everything else, there's the dark side of the city too. It's considered to be one of the most dangerous cities in the US. Because of the high violent crimes rates, Cleveland also carries the title of the most dangerous city in Ohio.
Some might say that danger is only in the eye of the beholder, but statistics will tell you a completely different story. The violent crime rate there is more than 1,500 per 100,000 residents.
There were 177 homicides in 2020 alone, which is 54 more if we compare it to 2019. Unfortunately, in the first four months of 2021, there were more murders than in the same period of 2020 which means there are no signs of this trend reversing.
Which Factors Make a Neighborhood Dangerous?
There's a wide range of things you can experience that tell you if you live in a dangerous neighborhood or not. This refers to single-family homes, (extreme) poverty, lack of economic mobility, bad schooling systems, low graduation rates, and many more.
Dangerous neighborhoods have unemployment and crime rates way above the national average due to serious socio-economic disadvantages and a lack of opportunities for the residents.
This usually means homes there are cheaper. But, always keep in mind they come with a high price when it comes to safety and economic stability.
Cleveland Neighborhoods You Should Avoid
Clark Fulton
Clark Fulton is a pretty scary place to be, especially if you're there at night. That's because its crime rate is much higher than in plenty of other very dangerous cities across the state.
To be precise, the violent crime rate here is 2,106 per 100,000 people. That's a rate that is more than four times above the national average.
This neighborhood is currently directing efforts into gentrification. That's the process where a poor urban area changes by richer people moving in, attracting and starting new businesses, improving housing, and doing other things that bring a quality of life there to a higher level.
Many people are concerned because they think these changes could make locals angry and cause blowback from them. It remains to be seen whether the attempts of gentrification are going to end up as something good or as a disaster.
Saint Claire-Superior
Saint Claire-Superior might be a small neighborhood, but it certainly brings a lot of issues within its borders. The biggest problem that makes living there pretty hard is the very high crime rate, together with frequent gang activity.
As a matter of fact, the violent crime rate is nearly four and a half times higher than the national average. That means people are not safe there at any time of the day or night.
The majority of the issues here probably stem from the extremely low household income of $21,000.
Industrial Valley
Industrial Valley is a part of Cleveland located on the central and south sides of the city, along the Cuyahoga River. This neighborhood has the smallest population of all parts of Cleveland, and that's because we're talking about a predominantly industrial area.
It all started in 1870 when John D. Rockefeller established the Standard Oil Company.
He grew the business by taking control over refining, shipping, and distributing. In that way, he managed to turn Cleveland into the center of the USA refining industry.
The major industries were steel and chemicals – something that's present even today. Distribution is among the major economic activities of this area too.
In fact, piles of raw material brought into Industrial Valley by boat occupies much of the riverfront. That material is used in the steel industries and construction.
All this means residences are limited to a couple of streets around Pershing and East 49. However, that's the area we could consider as a part of the North Broadway neighborhood.
Crime rates in Industrial Valley are 60% higher than the city's average – and 285% higher than the US average.
North Broadway
North Broadway is a neighborhood located in Cuyahoga County. Living there gives residents a dense suburban feel and offers a wide variety of restaurants, bars, coffee shops, and parks.
The majority of people living there rent their homes.
North Broadway also has pretty high crime rates – 258% higher than the national average. When it comes to violent crimes, this area exceeds the national average of 485%. That means a person has a 1 in 12 risk of becoming a crime victim in this neighborhood.
There are several neighborhoods with high crime rates in Cleveland – and such statistics have risen by 2% through years in the city generally.
Kinsmith
Kinsmith is located on the East Side of Cleveland. It's often considered to be among the worst neighborhoods in Cleveland when it comes to quality of life – in some periods of time, even the worst.
Where to even start?
In this neighborhood, the crime rate is 276% higher than the national average. However, crimes there are 475% higher than the United States average.
In Kinsmith, you have a 1 in 11 chance of experiencing a pretty serious crime. Coupled with that, a typical household has an annual income of only $13,567.
Another thing that makes living there less desirable is the school system – which, in Kinsmith, is considered to be one of the worst in the entire state.
In fact, the schools are so bottom-performing that, among residents of Cleveland, the simple assumption is that no one in their right mind would go to Kinsmith unless they really have to.
It's not actually the most dangerous place to be, but this place became pretty famous online for simply being declared as one of the worst parts of Cleveland. Such a reputation is one of the main reasons people most likely won't go there, especially at night.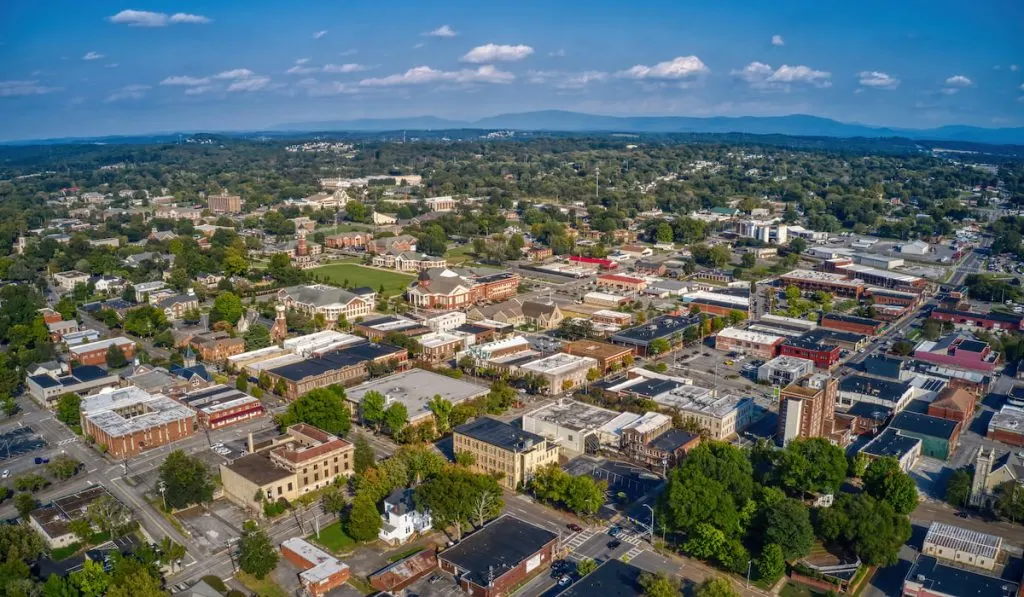 Central
Some parts of Cleveland are simply categorized as "no go" zones, even if you'd only like to take a casual walk during the day. Central certainly comes pretty high on the list of such places.
Located next to Woodland and East 55th Street, this area is more or less something like a war zone rather than a neighborhood in most senses of that expression. To be precise, statistics of violent crimes in Central certainly rival legitimate war zones.
If you're new to Cleveland and decide to go through this area by car, you might see people coming to you and telling you to lock the doors. Take them seriously – considering how dangerous this place is, they certainly aren't joking.
One out of four people living there were out of work even before the COVID-19 crisis, which is why the desperation to make some money for basic things in life could easily get out of control.
Unemployment and crime rates are very high, but, despite that, the property values in Central don't seem to go down. This is because of its convenient location – this neighborhood is close to some more upscale locations in Cleveland.
With this in mind, if crime rates fall, Central could have a pretty good chance of becoming one of the most high-demand places in the entire city.
Woodland Hills
Woodland Hills is a neighborhood with a population of almost 8,000. It offers people (sub)urban vibes with numerous coffee shops, restaurants, and parks.
As we're going farther through our list, you can see all of the neighborhoods you're reading about here have a general crime rate around 2.5 times higher than the national average.
The same thing is going on with Woodland Hills too – the violent crime rate here is almost 500 percent higher than a typical neighborhood in the US. That means if you live in this area, there's a 1 in 12 chance you'll experience a crime happening to you every year.
However, property values in Woodland Hills are extremely cheap. In fact, the price you'll pay for a medium home is approximately $29,000.
Fairfax
In the majority of towns across the US, people associate the name "Fairfax" with a particular level of wealth. Unfortunately, that's not how it works in Cleveland.
Fairfax here gets voted as one of the worst areas in the city on a regular basis. That's a result of the rampant drug use, extremely high unemployment rates, and generally intense urban blight that took hold of the entire neighborhood.
As a result of these things and other things that demonstrate how low the quality of life is there, this part also has a pretty big problem with crime rates. If you adjust it for the population size, the total crime rate makes almost 9,000 per 100,000 people.
Union Miles Park
Union Miles Park is a region located on the Southeast side of the city. This neighborhood is ravaged by a bad school system, poverty, and very high unemployment rates.
This part brought it on the list of areas with low quality of life and, expectedly, pretty high crime rates. In fact, violent crimes such as robberies, assaults, and shootings are something that happens on a regular basis in Union Miles Park.
Those are all reasons why people in this neighborhood are trying to leave it to find new opportunities and build a better life in general.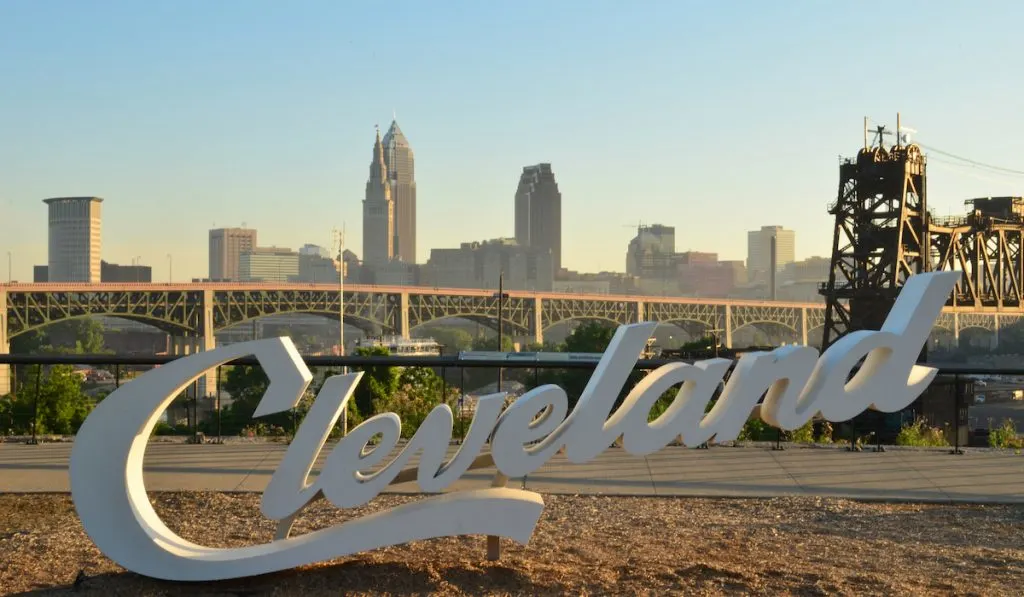 Some Final Words
Cleveland is a US city located right across the border from Canada. It's an important center for industry and business, but also a quite beautiful place with amazing views of Lake Eerie.
Inside its borders, there is a wide variety of art museums, cultural events, excellent bars, high-ranked restaurants, the Rock and Roll Hall of Fame, and so much more.
On the other hand, what makes it a not-so-good place to live in are numerous dangerous neighborhoods with bad school systems, high violent crime rates, bad healthcare, and the rest of the factors that can make a certain area unsafe to live in and inadequate for building a better life.
Today we've mentioned 9 Cleveland neighborhoods to avoid. Is there another one you'd maybe like to add to this list?
Sources: