*This post may have affiliate links, which means I may receive commissions if you choose to purchase through links I provide (at no extra cost to you). As an Amazon Associate I earn from qualifying purchases. Please read my privacy policy/disclaimer for additional details..
In the regional head-to-head between Cleveland and Cincinnati, there are people on either side. No matter what a given city offers, there are always going to be people who say where they live is better. It's where they have roots and perhaps an affinity to local food, sports teams, or architecture.
Ever since the COVID-19 pandemic hit, we've seen a massive migration away from coastal cities to inland locations. People are ditching the crowded, expensive cities in New York and California for some of the calmer, smaller cities in the center of the country where they can still get a good meal and go to a show without all of the hassles of a major metropolis.
There is a lot to love in both Cincinnati and Cleveland; they are both historical cities with rich traditions that are on the upswing.
Recent investments in both inner cities have done a lot to help reduce crime and breathe life into long-neglected areas. Still, if you're making a choice about which one to pick as your home, there are some key differences you should know.
Let's take a look at what each has to offer to help you make the right decision.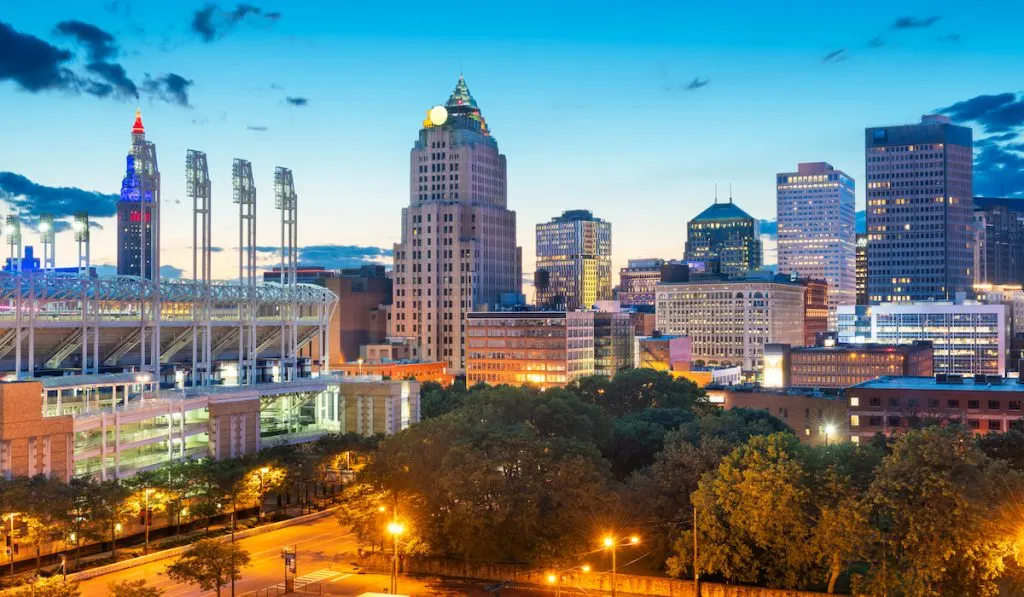 Benefits of Living in Cleveland
One of the best things about Cleveland is that it has a great deal of historical and cultural attractions. It's a surprisingly diverse city with people from over 100 countries living there. There is a heavy Polish influence in Cleveland, and that means some great food and annual festivals.
Cleveland is also home to the Cleveland Museum of Art, which was founded over 100 years ago in 1913. The city has a botanical garden, a zoo, and, of course, the Rock & Roll Hall of Fame.
A great part of Cleveland is its rich sports history. They have several major sports franchises, a few of which have had some amazing success in recent years. Notably, the Cleveland Cavaliers and the Cleveland Indians (soon-to-be changing to the Cleveland Guardians) have recently won championships, ending a decades-long drought for the city.
Another bright spot for Cleveland is its proximity to Lake Erie. You have miles of beautiful shoreline to one of the most amazing lakes in the world. People are there every day and in force on the weekends paddleboarding, boating, and enjoying the sand.
There are great sunrise and sunset views of the cityscape from the lake as well. Fun fact: Cleveland is home to one of the country's oldest lighthouses.
Cleveland Drawbacks
There are a lot of pluses, but every city has some downsides. Of course, the major downside for Cleveland is that it gets a ton of snow. It's one of the coldest areas of the country, and you can expect to get around 4 and a half feet of snow each winter.
That's more than double the national average. Because it's on the lake, winters feel even colder in Cleveland.
Another point to note is if you're a professional moving to Cleveland, it's probably a good idea to get a job first or take your job with you if you can work remotely. While Cleveland's economy has come a long way in recent years, if you're moving from a larger city, you may be surprised at how limited the high-paying jobs are.
Cleveland tends to have a higher unemployment rate than neighboring cities, and jobs sometimes pay less than counterparts in other areas of the country.
Still, Cleveland is a great city with a lot of fantastic opportunities for the right person.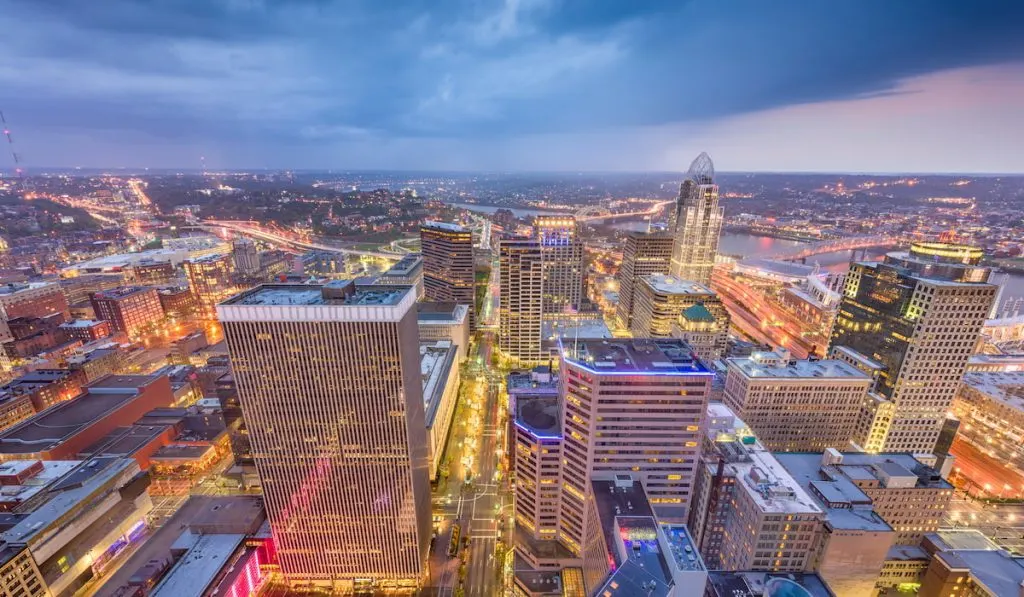 Benefits of Living in Cincinnati
If you've made it this far and you think you're sold on Cleveland, just pump your brakes a bit. Cincinnati is another regional hub with a lot to offer.
Just for starters, Cincinnati is home to one of the most famous and largest zoos in the country, a nice spot for families and animal lovers. It's also great for thrill-seekers because of Kings Island, a fantastic regional amusement park.
Just like Cleveland, Cincinnati has several major league sports teams that are competitive every year, and it is home to universities with sports programs steeped in tradition. For people looking to have fun downtown, the Rhine is an area of the city famous for nightlife and restaurants.
Every October, Cincinnati hosts the largest Oktoberfest anywhere in the country. Over half a million people travel to the city for the festivities. The Oktoberfest is a highlight and a big part of Cincinnati's German culture, and there is food and drink to match throughout the year.
While Cincinnati doesn't have the water and view that Cleveland does, one thing it does have is a better jobs market. Several large Fortune 500 companies like Procter & Gamble, General Electric, Macy's, Fifth Third Bank, and others call Cincinnati home.
It's usually easier for transplants to find well-paying jobs in a variety of sectors.
Cincinnati Drawbacks
Perhaps the biggest drawback to living in Cincinnati is the lack of a well-developed public transit system. There are buses, but Cincinnati does not have any subway system for people who want to live downtown and skip buying a car.
Usually, moving around the immediate downtown area is no problem, but not having a car in Cincinnati isn't very realistic.
The weather gets cold and wet, but typically not as bad as Cleveland or other regional cities on the water.
Making the Right Call
Well, there you have it. Cleveland versus Cincinnati. There is a lot to love about both cities. If you're someone who wants to participate in the revitalization of a historic city and can stand some pretty serious winters, then Cleveland might be for you. Just don't go in expecting to find an amazing job. There are relatively limited opportunities. It is, however, great for people who can work remotely or want to start a business.
Cincinnati, on the other hand, is a bit more spread out, doesn't have public transportation options everywhere, and may not be the up-and-comer Cleveland is. However, there are better jobs, fun things to do, and some great history in the city.
Resources